What specific procedures are we putting in place?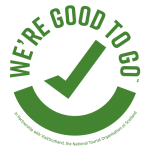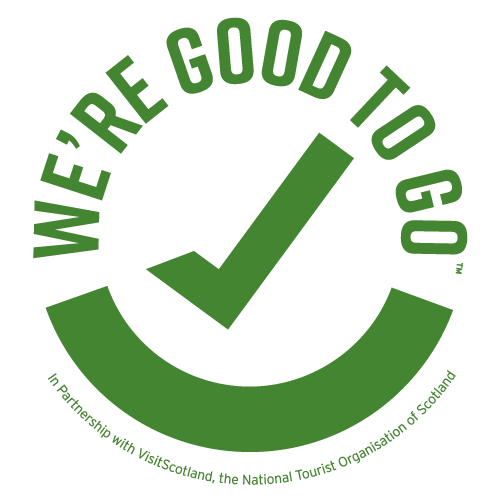 We will be carrying out the following between every booking in order to keep our guests, staff and the local community safe. By putting these measures in place we have been certified under the "Good to Go" scheme.
Guests will be asked to confirm that they do not have and have not had any COVID-19 symptoms in the past 14 days.
Guests will also be asked to confirm that they have not been asked to self isolate.
Staff will be given clear guidelines on what to do if a guest were to become ill.
Guest information will be provided through a guest login prior to arrival in order to avoid paper information.
Self check-in using a key safe.
Staff will have minimal, if any, contact with guests.
Staff will wear appropriate PPE.
All linen will be washed at a minimum of 60° including all pillow protectors, mattress protectors and towels.
All crockery, cutlery, and pots and pans will be cleaned in the dishwasher between change overs.
The house will be deep cleaned and then all surfaces will also be disinfected using an appropriate anti-viral disinfectant including all light switches and door handles.
All soft furnishings will be cleaned using UVC light.
Certain objects, books, DVD's, cushions etc will be rotated weekly.
Kitchen chair covers will be changed each week.
Books, games and DVDs will be rotated weekly.
Staff will be given clear guidelines on how to manage any waste.
Ongoing training and discussions and updates for staff.
Plenty of handwash and hand sanitiser will be provided throughout the house.
---
What if I am ill before or become ill during my stay?
According to UK Hospitality guidelines in Scotland, if a guest presents with symptoms or Covid-19 or is asymptomatic but declares the need to self-isolate, they should be not attempt to go to the holiday home. We would in this situation ask that you contact us immediately to discuss your options. If you become ill during your stay you must check out and return home to self-isolate according to current government guidance. If you have acute symptoms, have breathing difficulties, or your life is at potential risk, please seek medical help immediately.
The emergency contact number is 999 or you can find information of who to contact by visiting www.nhsinform.scot
Please do not attend a GP surgery if you have symptoms.
It is essential that you inform Hilary and or Wendy if you have to leave the property due to Covid symptoms.
---
What to do with your rubbish
Before leaving Shore Croft please ensure that you empty all of the bins throughout the house and take the rubbish to the appropriate bins provided at the bottom of the track. Please also take glass bottles to the bottle bank
---
Crockery, cutlery and pots
Please do not leave any crockery, cutlery or pots and pans for Wendy to clean after you leave. All crockery, cutlery and saucepans will be run through the dishwasher between change overs and therefore if you can put whatever you have used in the dishwasher and switch it on before you leave that would be a great help to Wendy.
---
Our local community
Obviously since the middle of March the message from the government has been that COVID-19 is a dangerous virus and therefore everyone must be responsible in mitigating the effects of the virus. Whilst some locals will be happy to welcome guests back to the Scottish Highlands some will equally be nervous. We are very keen to maintain a good relationship with our local community and in taking the guidelines around keeping guests, staff and the local community safe by adhering to very strict guidelines we hope to be able to restore confidence. We would therefore request that you, as our guests, also take your responsibilities, whilst in the local community, equally as seriously.
Thank you in advance for your help and we hope that you will have a very enjoyable and relaxing holiday.
Many thanks Hilary and Peter